Ongoing Projects
ENIGMA BD-DTI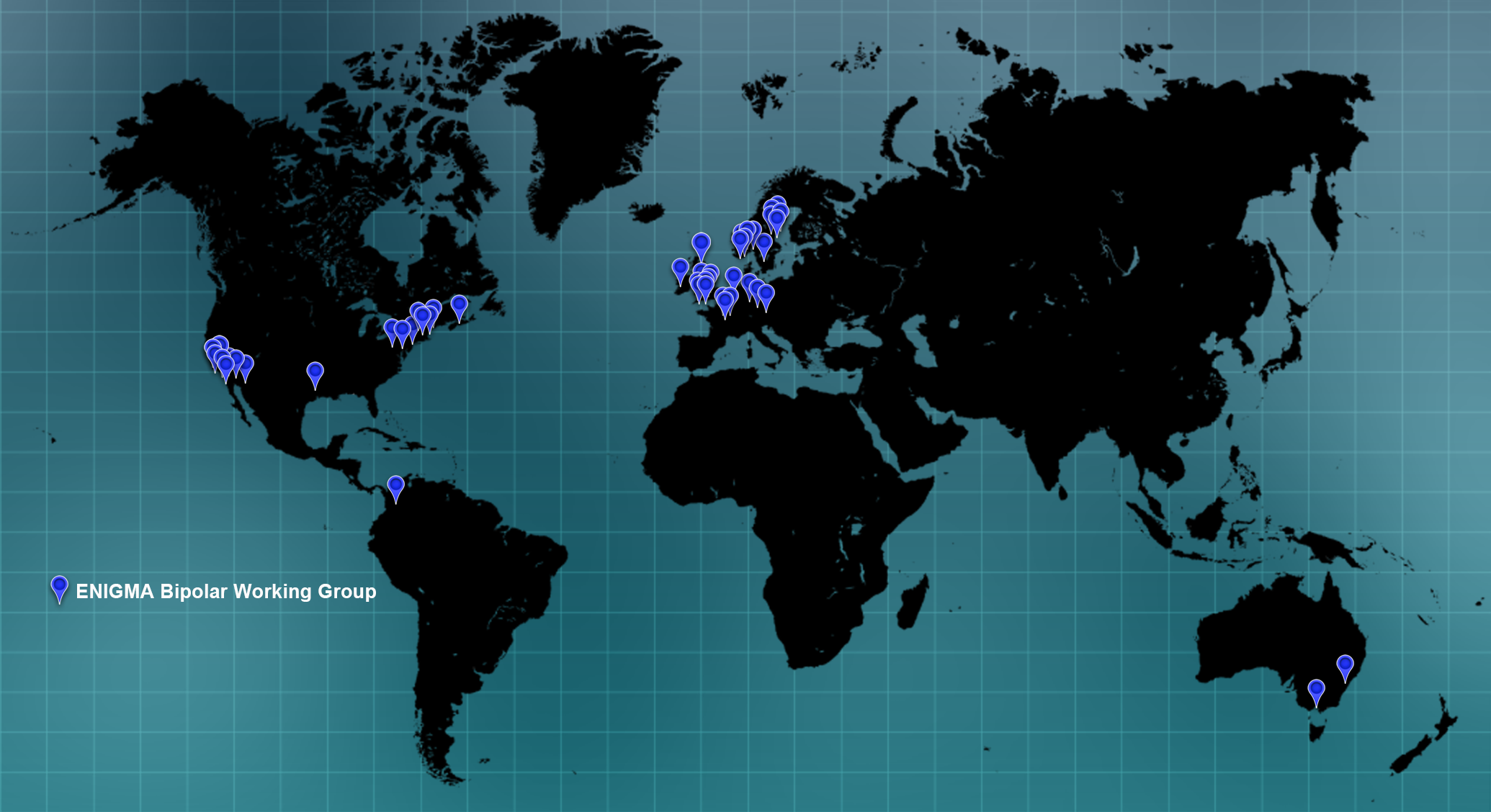 Head of the Bipolar-DTI project: Dr. Josselin Houenou (Neurospin, CEA Paris-Saclay; APHP-Hopital Henri-Mondor, Créteil)
In this multi-center international study, conducted under the umbrella of the ENIGMA consortium, I am working with DTI data from about 3000 subjects (half patients with bipolar disorder, half controls) from 26 cohorts, thus constituting the largest DTI database of bipolar patients known today. My goal is to identify reliably and reproducibly, with the use of machine learning algorythms, white matter microstructural abnormalities that could characterize these patients.
The ReSource Project

Head: Prof. Dr. Tania Singer (MPI, Leipzig, Germany)
The ReSource project is a large-scale longitudinal study on meditation-based mental training. The goal of this 11-month program is to cultivate compassion, gratitude, motivation pro-social, etc. but also to improve subjective well-being and health through different mental training modules (3 months each). The "Presence" module focuses on attention training and interoceptive awareness. The "Affect" module aims to strengthen compassion and gratitude towards others as well as to improve the management of difficult emotions through the training of socio-emotional skills. The objective of the module "Perspective" is to train the socio-cognitive skills, such as theory of mind and metacognitive capacities.
The purpose of my work in this project are i) to evaluate change in emotional reactivity and its associated cerebral network after the overall ReSource program as well as the differential effect the 3 modules; ii) to evaluate change in mindwandering content after these training with an experience sampling paradigm.
BIPED
Head: Prof. Mircea Polosan (CHU/GIN, Grenoble, France)
Description: The BiPed project is my PhD project. The objectives of this project were, first, to identify brain abnormalities underlying emotional and cognitive disorders in bipolar disorders, and second, to identify how psychoeducation, a specific and structured psychosocial intervention, can modulate these brain abnormalities.
Publications : Favre et al., 2016, Psychotherapy and Psychosomatics; Favre et al., 2015, PloS One; Favre et al., 2014, JAD; Favre et al., 2013, Psych. Res.: Neuroimaging.
MAGTOC
Head: Prof. Mircea Polosan (CHU/GIN, Grenoble, France)
Description: This clinical study aims to evaluate the effectiveness of transcranial magnetic stimulation (TMS) in the treatment of obsessive-compulsive disorder (OCD). The originality of this study lies in the choice of the target region, which is determined individually by an fMRI task measuring motor impulsivity: the "Stop Signal Task" (SST).
FOVEA
Head: Rebecca Shankland (LIP/UGA, Grenoble, France)
Description: This project focuses on the effects of a mindfulness meditation program: the FOVEA program on i) low-level emotional visual perception (by manipulating the spatial frequency of images) and ii) on eating behaviors, food impulsivity in particular.